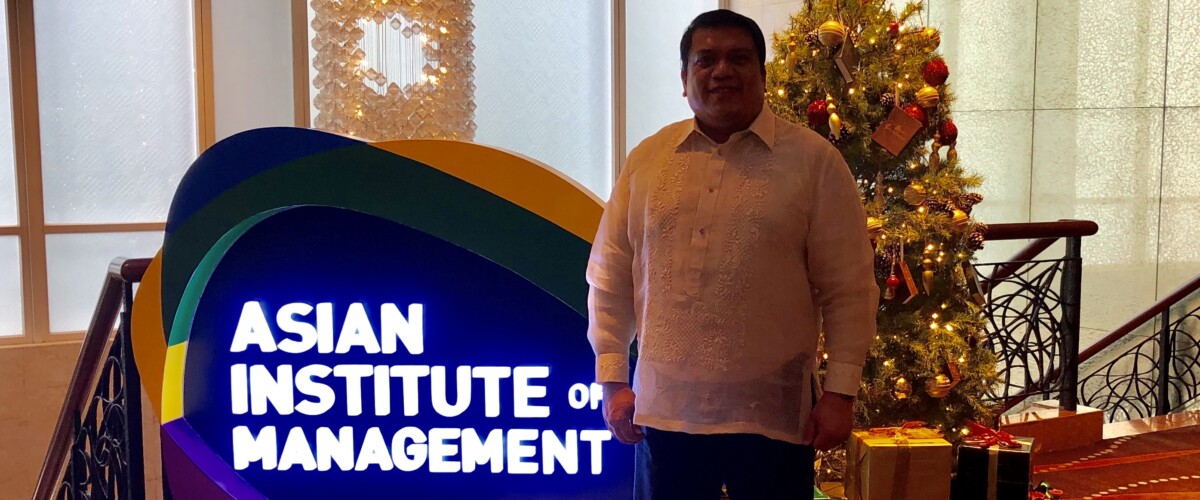 Congratulations AIM Golden Batch 2018!
One A-TEAMS Consultants Pte. Ltd. (Singapore) CONGRATULATES the 156 Asian Institute of Management (AIM) Graduates Golden Batch 2018 for successfully earning their respective prestigious and internationally accredited Masteral Degrees during the AIM Commencement Ceremonies at Fairmont Hotel Grand Ballroom!
Welcome to the prestigious network of more than 40,000 strong and well-connected AIM Alumni network worldwide! All the Best to AIM Alumni newly graduates – 25 Executive Master in Business Administration (EMBA), 65 Master in Business Administration (MBA), 23 Master in Development Management (MDM), 22 Master of Science in Innovation and Business, and 21 Master in Entrepreneurship degree programs!
Executive Master in Business Administration (Executive MBA)

AIM Board of Trustees Chairman Mr. Peter Garrucho, Jr., OBE
and AIM President and Dean Jikyeong Kang, PhD
led the platform entourage

Master in Business Administration (MBA)

Master in Development Management (MDM)

Master of Science in Innovation and Business (MSIB)

Master in Entrepreneurship (ME)