ASEAN: Setting the Engine in Motion
These are exciting times as the Association of Southeast Asian Nations (ASEAN) join forces to form a robust economic bloc that presents limitless opportunities in Southeast Asia.
Home to some of the world's fastest growing markets including Singapore, Philippines, Indonesia, Thailand, Malaysia, Vietnam, Myanmar, Cambodia, Laos, and Brunei, ASEAN's influence in the world economy is exponentially growing. At its current growth rate of 5.1%, it is poised to become a major global force and the world's fourth largest economy by 2030, establishing itself as one of the most popular investment destinations worldwide and the second largest destination in Asia.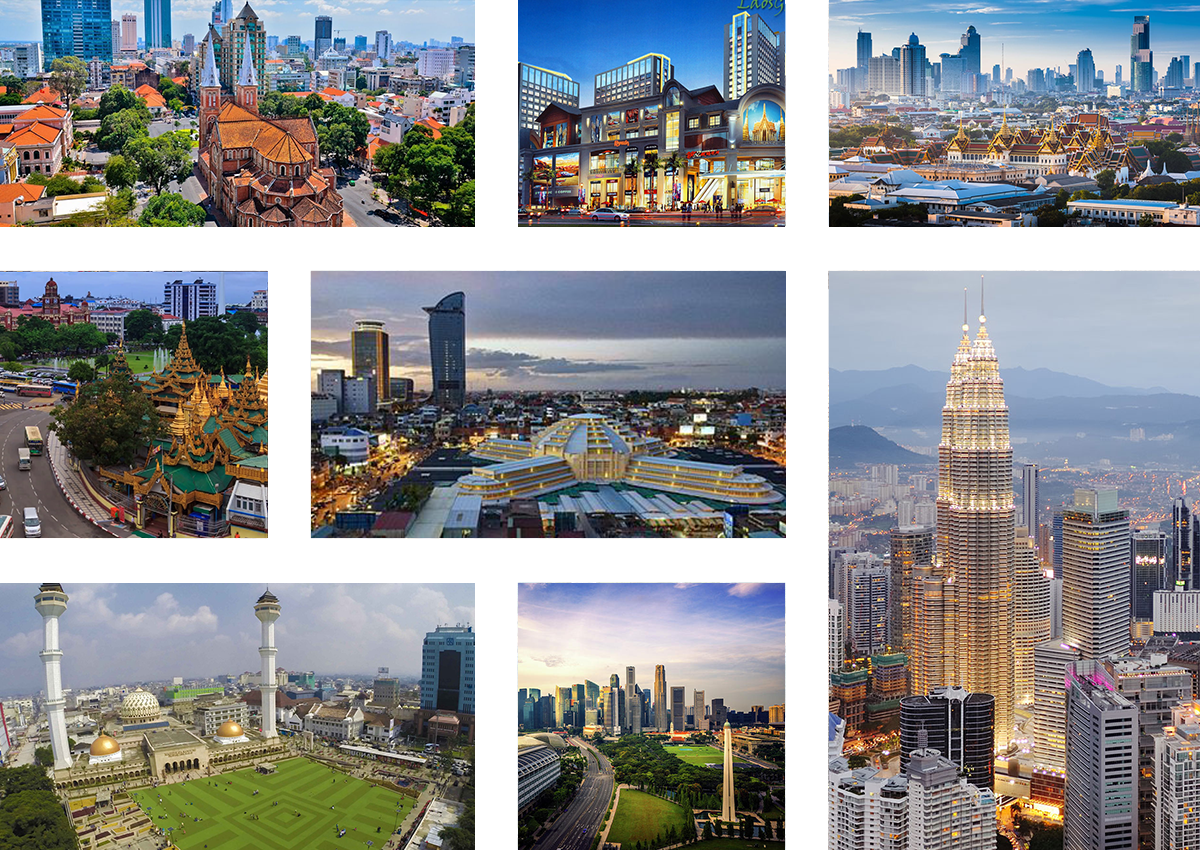 Although ASEAN has made tremendous efforts to integrate the different markets and has gained exceptional momentum over the course of 50 years, disparities in laws, governments, and economic systems still pose as a threat to investors and business owners. Inspite of various challenges, its economic performance continues to dominate over the rest of the world.
One A-TEAMS understands the importance of developing tailored regional strategies that cater to the needs of businesses looking to expand to or enter the ASEAN market. With our in-depth industry knowledge and experience, we assist our clients in navigating relevant economies and equipping them with the right tools, data, and technology to make well-informed, value-adding decisions.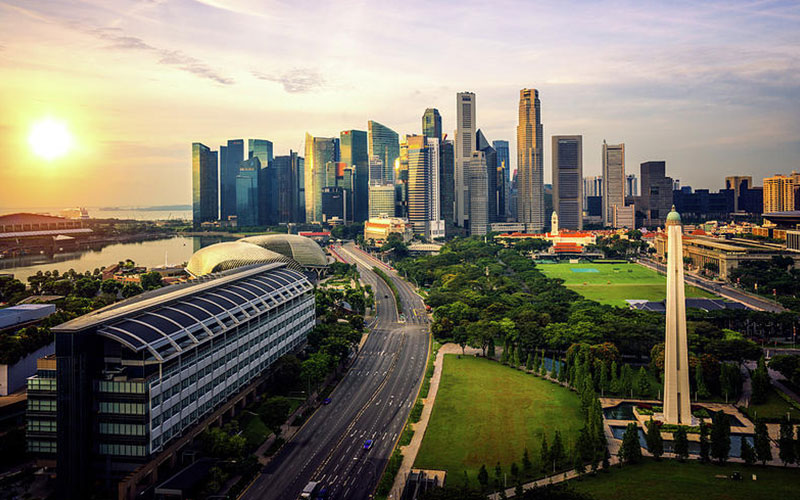 Singapore: Shaping the Future of the Global Economic Landscape
With a rich colonial history and diverse population, Singapore is competitively positioned between Asian, American, and European cultures, enabling the city-state to establish itself as one of the leading business, financial, and investment hubs in Asia.
Singapore's friendly framework allows for the most conducive environment for business expansion in the region, resulting in it becoming the consistent world's top 5 and most competitive economy in the past years.
Home to a diverse portfolio of global corporations, international enterprises, and business startups, Singapore continues to forge global communication and interaction that helps fuel the world's economic growth.
Apart from its strategic position, at the heart of Singapore's vibrant business ecosystem is a unique blend of political stability, effective trade and investment policies, multi-cultural workforce, and comprehensive cutting-edge technology and infrastructures — laying a robust foundation for business success in Singapore.
Looking to invest in Singapore? Let One A-TEAMS be your partner in growing your business.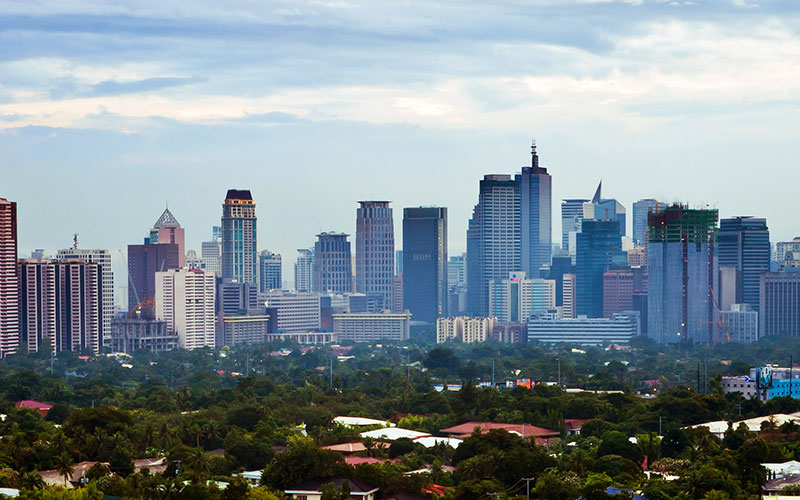 Philippines: The Rising Tiger of Asia
As the Philippines' robust economic growth advances, international investments continue to pour into its market. Its favorable economic conditions are reeling in a diverse range of businesses, big and small, to put up shops in the country — building a holistic and bustling entrepreneurial ecosystem.
The Philippine government is actively promoting the development of frameworks and programs to help enable businesses — from global and international companies to small and medium enterprises (SMEs) — to reap the benefits of the country's prospering economic landscape. Fortified by strong policies and a driven multi-skilled workforce, the Philippines' thriving economy offers an interesting landscape wherein business opportunities are available for all types of enterprise to succeed.
With its recent record-breaking rise in the stock market, continued increase in GDP growth rate, and sustained consumer confidence, now is definitely an exciting time to do business in the Philippines.
Interested in entering the Philippine market? One A-TEAMS is here to help ease your expansion.
About One A-TEAMS
One A-TEAMS Consultants Pte. Ltd. is an officially registered consultancy firm and company in Singapore under its government's Accounting and Corporate Regulatory Authority (ACRA) with business address at Singapore Land Tower, 19th Floor 50 Raffles Place, Singapore 048623.
One A-TEAMS Consultants perform all kinds of business consulting, executive and investments management, financial advisory, business brokering, business and family succession structure planning, digital marketing, cybersecurity, cloud, HR systems, valuation, and all other strategic value creation services and activities for those who want to explore, set-up, organize, expand, buy and sell businesses, preserve business and family harmony and wealth for generations, and perform any business activities in the ASEAN countries, especially in Singapore and the Philippines.
One A-TEAMS Consultants is the strategic integrator of all unique technologies, products, services, and borderless business opportunities in all 10 ASEAN countries.
One A-TEAMS Consultants has strategic business partnerships with top companies, investment firms, financial institutions, and international organizations, all of which are successful, trustworthy, and industry leaders under the very strict regulations of various Singapore and first world countries' government agencies, regulators, authorities, and all other international standards.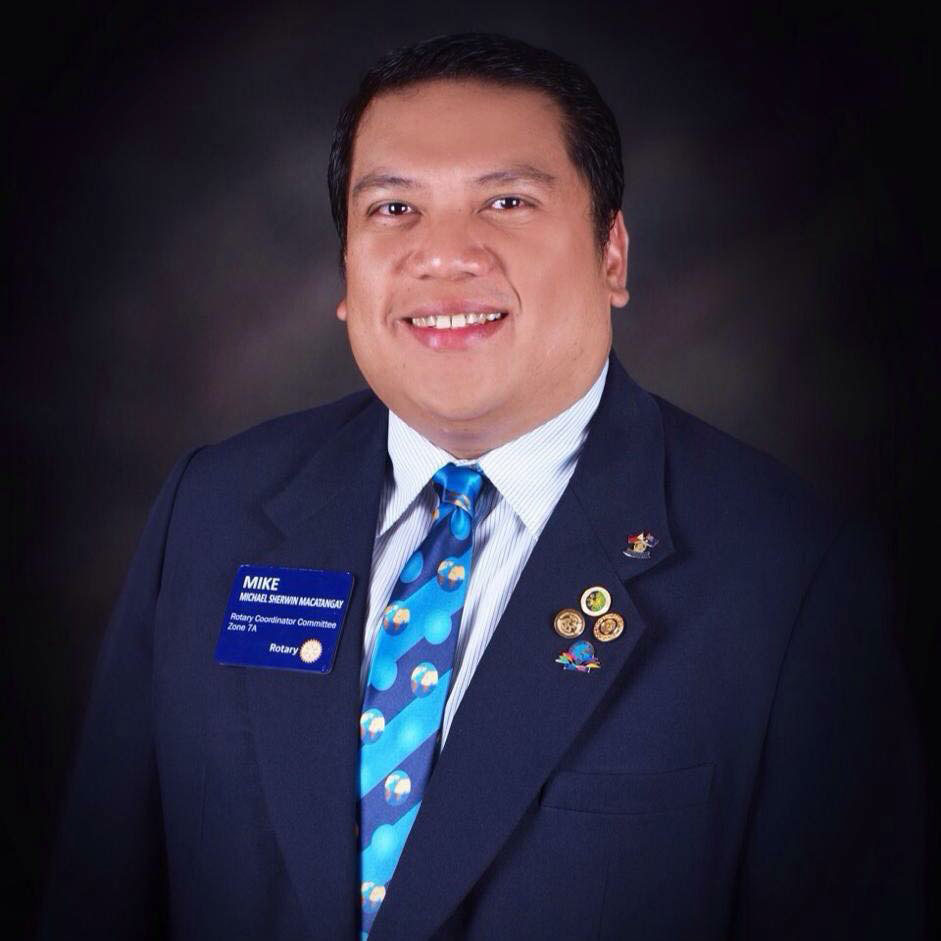 Michael Sherwin Macatangay, EMBA, DPA (cand.)
Founder / President and Chief Executive Officer
Mike is the Founder, CEO and Chief Managing Consultant of One A-TEAMS Consultants Pte. Ltd. (Singapore).
He has more than 20 years of excellent professional experience gained from different top multinational and industry leading companies having held various top executive management positions in the food and beverage, consumer goods, telecommunications, pharmaceutical, integrated marketing communications, industrial and construction manufacturing, finance and auditing, and executive strategic management consultancy.
Mike is a university professor and lecturer to various academic institutions and training leader to various professional organizations. He earned his Executive Master in Business Administration degree (Executive MBA) as a Company Scholar at the Asian Institute of Management, a BS Accountancy degree at San Beda University as an Academic Scholar and Student Council President, and his primary and secondary education at the Lady Mediatrix Institute as an Academic Scholar and Class Valedictorian. He is a Doctor in Public Administration candidate at the University of the Philippines Diliman National College of Public Administration and Governance (UP NCPAG) wherein he is a University Scholar and Student Council Graduate Students' Representative for Doctoral and Masteral students. He finished the SMU-INSEAD SCALE Founders and CEOs Executive Program at the Singapore Management University and INSEAD Business School wherein he was a scholar and one of the awardees among Founders and CEOs of Singapore-based and registered companies from the top finalists among thousands of companies in Singapore. He is also a certified International Business Broker.
Mike is 1 of the 15 awardees and pioneer graduates of the prestigious Sycip Gorres Velayo–Ernst & Young and the Management Association of the Philippines (SGV/EY-MAP) 1 Year "NextGen CEO Transformative Leadership Program"! The Next Gen CEO: A Transformative Leadership Program is a most timely and relevant initiative for the next generation of CEOs. This is a high-level program that SGV-EY and MAP designed specifically for the Next Generation top CEOs and Transformed Leaders in our society. Only 15 young CEOs were awarded from among many nominees and applicants selected by an esteemed committee composed of top-notch CEOs and senior executives of SGV-EY and MAP.
He is an active senior officer, bonafide member, and Multiple Paul Harris Fellow of the Rotary International, Management Association of the Philippines, Singapore International Chamber of Commerce, Israel Chamber of Commerce, and alumni associations of his academic institutions. He is the Chairman of the Board of Trustees at the Asian Institute of Management Alumni Association, Board Trustee at San Beda University Alumni Association, Training Leader and Assistant Rotary Coordinator for Strategic Planning and Membership at Rotary International Zone 7A that covers the entire Philippines and Indonesia, Board Treasurer and Head of the Education Committee at Israel Chamber of Commerce, and a very active longtime member and Vice Chairman for Membership at the prestigious Management Association of the Philippines and Singapore International Chamber of Commerce.
Our One A-TEAMS Consultants
One A-TEAMS Consultants is an A-lliance of T-op E-xecutives A-chievers M-anagement S-trategic (A-TEAMS) Consultants who have decades and wealth of excellent professional working experience from across all industries in different fields, expertise, and areas of studies and disciplines.
One A-TEAMS Consultants, guided by international and high ethical standards in business and professions, professionally handle, strategically process, and seamlessly execute all great and one of a kind valuable opportunities that are available in ASEAN countries, especially in Singapore and the Philippines, with so many options to explore!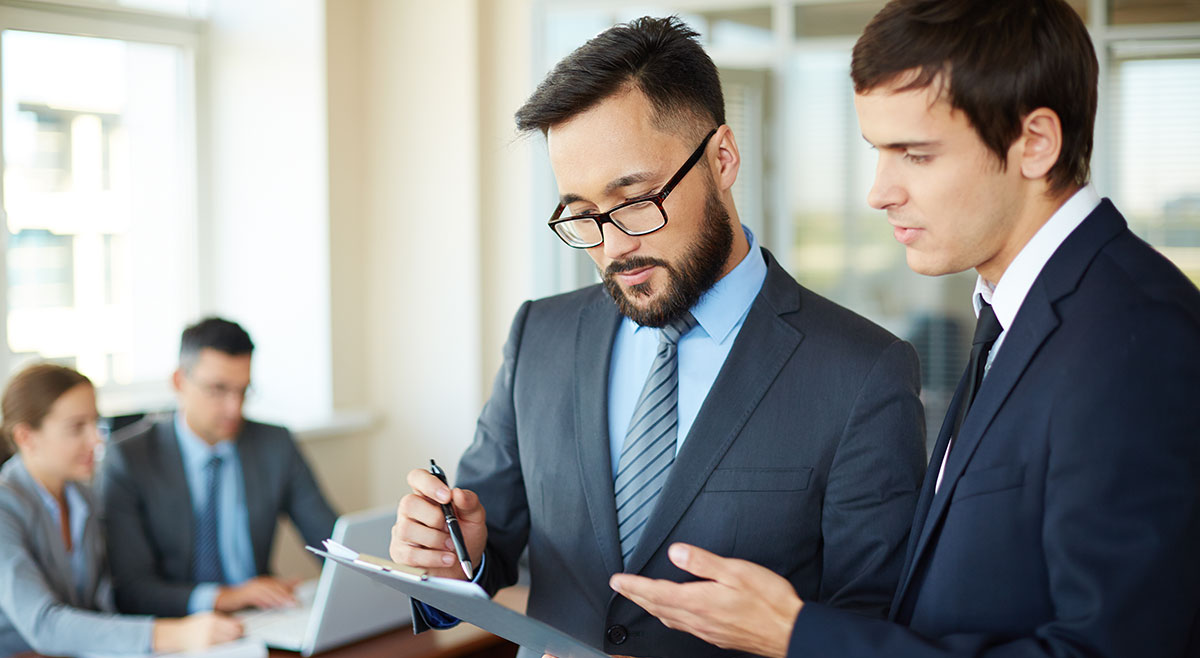 Strategic Memberships and Partnership Affiliations