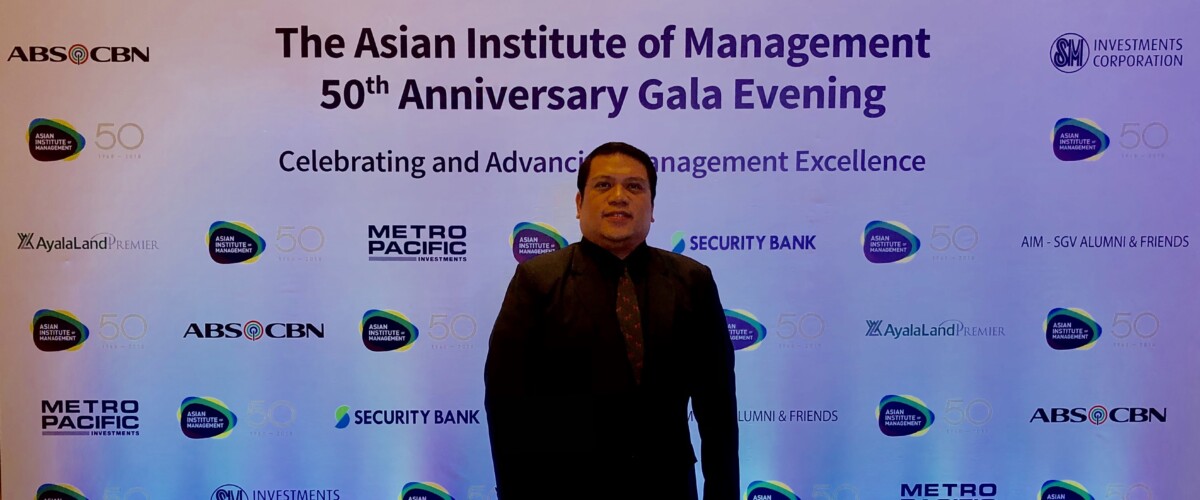 AIM 50 Years Celebration!
One A-TEAMS Consultants Pte. Ltd. (Singapore) Founder and CEO Michael Sherwin Macatangay is honored to be part of the Asian Institute of Management (AIM) 50 Years Celebration.
Mr. Macatangay is one of AIM's outstanding alumni leader earning his Executive Master in Business Administration (Executive MBA) degree in 2006 as a Company Scholar. He is presently (and formerly) an AIM Alumni Association Board Director since (served 2007 to 2011) 2017 up to present. Congratulations and More Power!